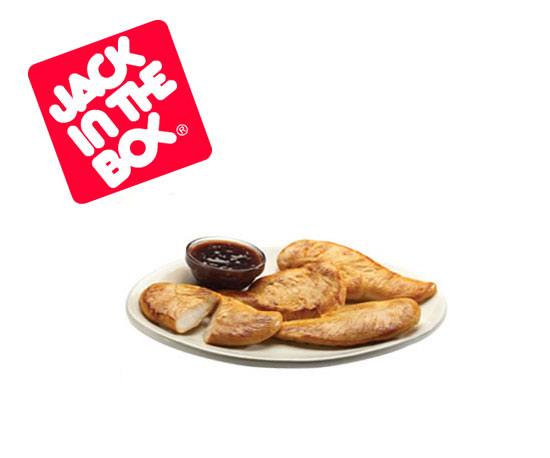 Jack in the Box is one of the top-rated hamburger restaurants in the USA.it has a variety of entrees, sides, toppings, cheese collections, desserts, and beverages. But when it comes to a Gluten-free menu, jack in the box might not be the best option to go to. Its main entree, the burgers, are all gluten included. Therefore the best choice you can make from their menu is either a salad or a gluten-free side.
If we look out for a gluten-free menu from the allergen reference guide published by jack in the box, you can find out the gluten-free items easily. All the beverages, sandwich sauces, and other items are gluten-free except Kikkoman Soy Sauce Packet. In Salads, chicken club salad with grilled chicken strips, grilled chicken salad, side salad, and southwest chicken salad with grilled chicken strips are gluten-free.
Some of the salad dressings like creamy southwest dressing, lite ranch dressing, low-fat balsamic vinaigrette dressing, spicy corn sticks, and hearty breakfast bowl also don't have any form of gluten in them. In snacks and sides, you only have two options in a gluten-free menu i.e. Chiquita Apple Bites with Caramel and French Fries. In shakes, you can have one with whipped topping in the flavor of strawberry, chocolate, or vanilla.
Jack in the Box Gluten-Free Menu
Salads
Chicken Club Salad with Grilled Chicken*
Grilled Chicken Salad*
Side Salad*
Southwest Chicken Salad with Grilled Chicken*
Creamy Southwest Dressing
Low Fat Balsamic Vinaigrette Dressing
Ranch Dressing
Spicy Corn Sticks
*Not including dressing or croutons (both come on the side in separate bags)
Snacks & Sides
Chiquita® Apple Bites with Caramel
French Fries
Drinks
All drinks and smoothies are gluten-free.
Shakes
Chocolate Shake with Whipped Topping
Strawberry Shake with Whipped Topping
Vanilla Shake with Whipped Topping
You may also like:
Jack In the Box History
Jack in the Box is an American fast-food restaurant chain with over 2200 locations all over the United States of America. This restaurant was founded by Robert O. Peterson in 1951. Its first outlet was opened in San Diego, California, which is now its headquarters. Most of its outlets are located in the western region of the United States.
At first, the restaurant only had a drive-thru window with an intercom system but in 1968, the restaurant came under the hold of Ralston Purina Co. which expanded the restaurant operations into other parts of America. This restaurant's main specialty is its hamburgers, chicken dishes, and breakfast. They have a vast range of burgers, chicken dishes, salad, kid's meals, snacks, and bowls with delicious toppings and sauces.